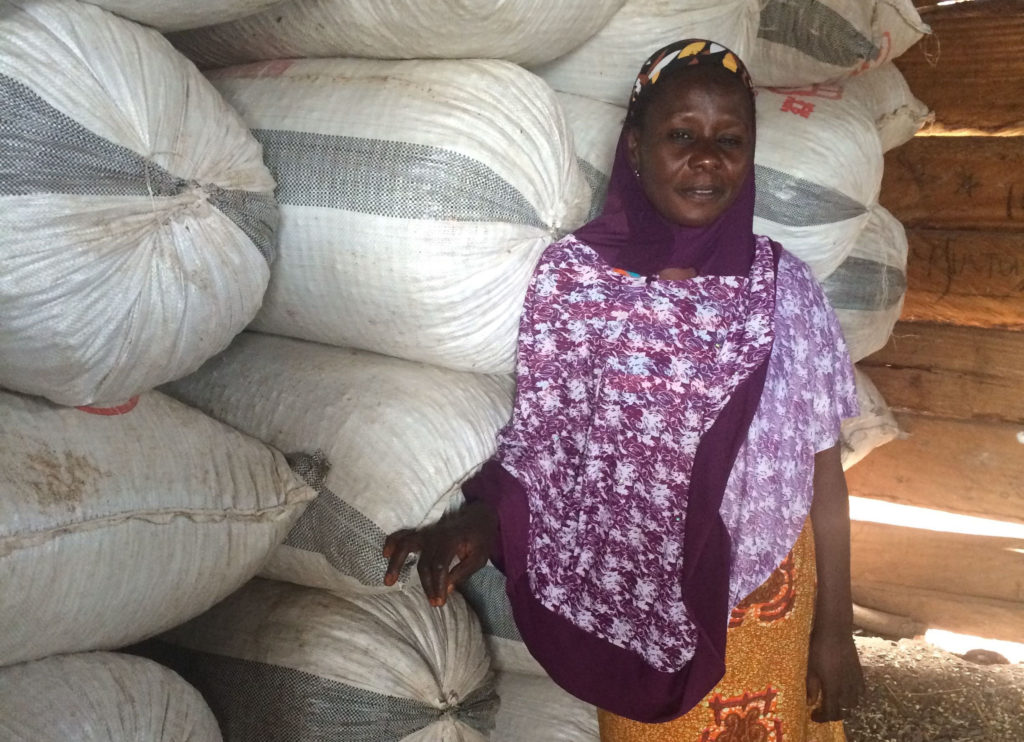 Aflatoxin testing may be necessary in many of different scenarios and with very different sizes of crop. Researchers may need to test field plots as they evaluate the best varieties and production practices to reduce aflatoxin contamination. Buyers, sellers and manufacturers must test stock to ensure aflatoxin levels are below regulatory limits.
A person may want to check aflatoxin levels in only a few 50-kg bags stored in a farmer's hut, in large containers used to transport peanuts from the farm to a buying point or in a warehouse storing hundreds of bags of nuts.
While the test method may be the same, figuring out when and how to properly sample the product is a challenge.
The lot of peanuts that needs to be tested can come in many different sizes:
Small to large field plots
A single 50-kg bag
Multiple small to large storage bags
Peanuts moving along a conveyor belt
A large container
A warehouse